A while back, on Black Friday, actually, I was at Michael's with Nicole. I didn't need anything but couldn't resist when I went through the beading section. They had a pendant of the Mona Lisa.
I've never seen the Mona Lisa in person and probably won't ever get a chance to. But I do love it. I think it's a beautiful painting. So I bought the Mona Lisa pendant and a chain to go with it. It's actually kind of a large pendant, about 2" long, and kind of gothic-looking, with the black details around it. Let's face it, it's kind of tacky and I love it.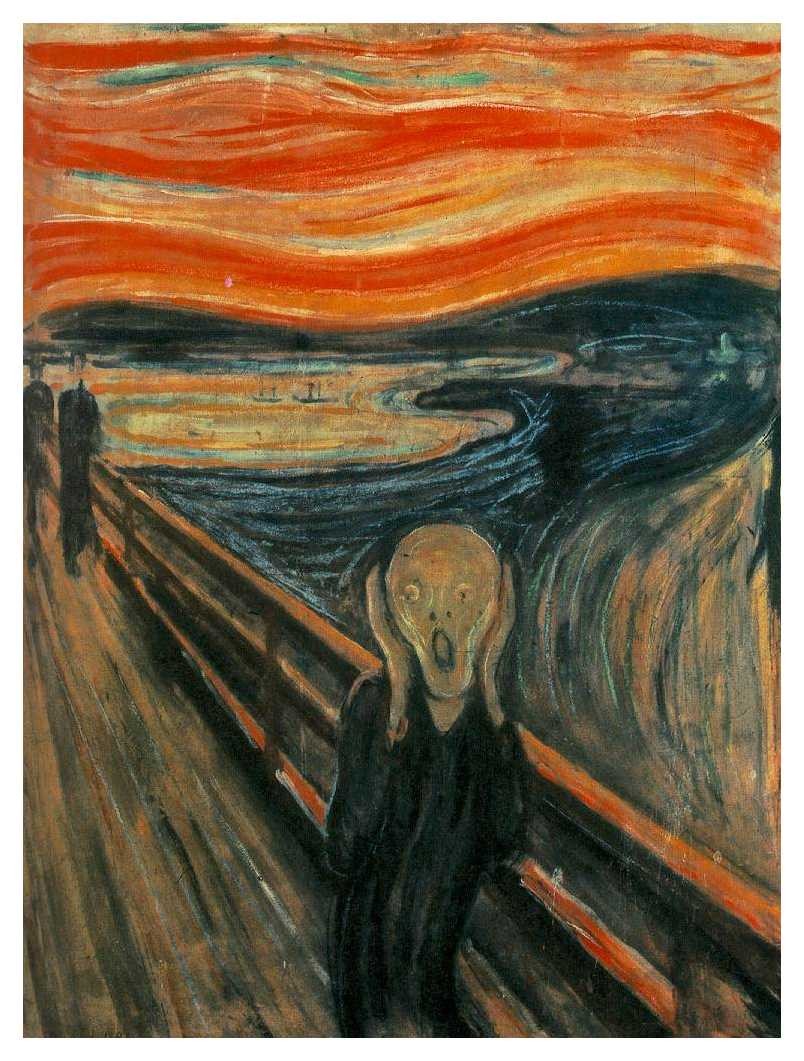 But that wasn't enough for me. I got to wondering if there were pendants out there of American Gothic (which I have seen) and/or The Scream (which is another painting I'll probably never get to see). Apparently, I needed more tackiness in my wardrobe.
I actually couldn't find anything on Yahoo! Shopping or Amazon, so I headed over to Etsy to see what I could find. I came across
TKIDesigns
. She specializes in Scrabble tile pendants and other jewelry, and she already had an American Gothic pendant for sale. I asked if she could do a pendant of The Scream and she replied that she already had one made but she hadn't posted it yet. I was sold.
She sent me two killer pendants, resin coated on Scrabble tiles, of those two paintings. As a thank you, she even threw in an extra of Starry Night, which I thought was pretty damn nice of her.
I thought she did a really god job on those pendants, so I talked to her about a custom pendant. Brace yourself for this: a pendant of one of my dog's claws. He had broken off one of his dew claws last year and I hung onto the damn thing because it was in such good shape
(nevermind the fact it had BROKEN off his footsie)
and I'm a weird crafting packrat. Right from the get-go, I wanted to turn it into a resin encased pendant.
So if you are looking for some new jewelry, I have to highly recommend her Etsy shop. She's got a good eye for design, I think, and she's very good at it. And I love how she's recycling a lot of old game pieces like this. Or maybe I should call it upcycling!